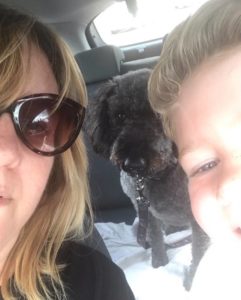 Unfortunately, I am no longer 21, and live in Liverpool, UK. I am a proud mum to Alfie (the kid), and Mabel (the dog).  I love reading and watching football, and I have a very unhealthy addiction to notebooks, although I prefer to call it a collection of notebooks…
I decided to quit my job as a Housing Officer in 2012, and started up a Creative Business making dog accessories which I only work on part time. I would be happy to work more hours but I have a medical condition known as M.E which makes it impossible. Working part time (and for myself) means I can still comfortably provide for my family, but also get the rest I need and rearrange my work if I'm having a flare-up. It also provides me with the luxury of choosing my hours, which means I don't work when Alfie is off school. This is something I am very grateful for! 
                                             Why I started my own Creative Business
Dog Charmed (my dog accessories business) is still growing year on year since I started it. I have a website, a very busy Etsy shop, and I also sell on Amazon Handmade. I also sell offline in stores and at events across the country (although these are very limited, firstly due to my health, and more recently, due to the Pandemic). I have customers around the world. In 2020 alone, I shipped to 24 different countries, and every single American State.
I found a way to set up a second business that wouldn't cost anything to start or wouldn't take up much of my time. Dog Cotton's Quirky Fabric Shop is only available online and is growing very quickly after launching in January, 2021. 
I haven't always had my own business. My jobs have been varied to say the least! 
Deciding to start my own creative business is the best decision I have ever made. I am not rich from it, but for me, it's not about being rich. It's about being able to have the freedom to choose my own hours, as well as the sense of calm I feel when creating something. 
I have learnt so much over the past 9 years, partly because I love learning, but also because I had no choice. If I wanted to make my business work, I had to have the knowledge in place.
I have been able to share what I have learnt with friends and family who have wanted to get creative, which has now led to this blog, which I hope you will find helpful.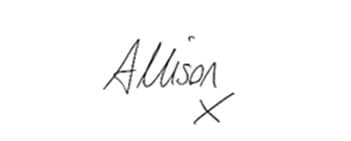 £0
Started my business with zero startup money
9
Years experience in building my Creative Business
5,000+
Orders on Etsy from Oct, 2017-Dec 2020
24
Different countries I shipped to in 2020
How Can I Help You?
I have over 8 years experience in running a successful creative business. I am here to teach you all you need to know about: