Choosing a good name for your craft business is very important. After all, it will be your identity for hopefully many years to come. It is also the first impression potential customers get when interacting with your business. It helps if your business name is memorable by either being funny, catchy, or self explanatory.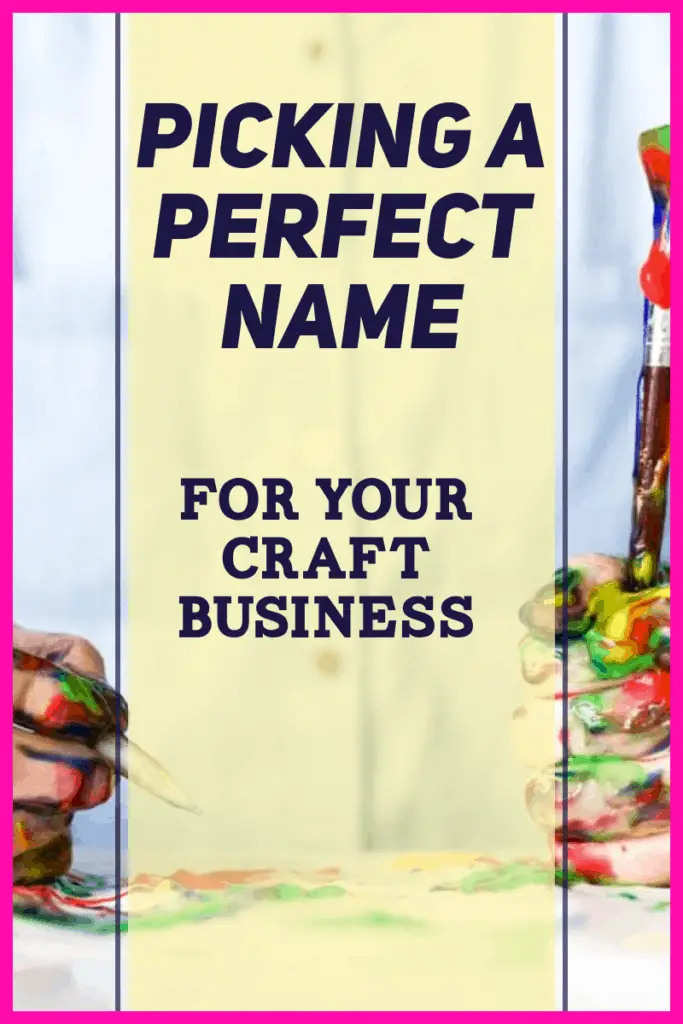 Choosing a Good Name for your Craft Business.
Firstly, make sure you know exactly what niche you will be focusing on. This is important as it will form your brand identity moving forward. If you are planning on covering a few niches, or are looking at branching out to something new as you learn a new skill, you need to take this into consideration with your name.
What Type of Name is Best?
It is better to come up with a shortlist of names to help you make a decision.
Do you want it to contain what it is you sell? for example, jewellery?
How about an alliteration? Connie's Candles, Harriet's Hats or Potty Pottery?
You may want to use just your name? This is a good idea if you ever need to change direction with what you sell.
Maybe something personal to you? You could name your business after your children or your pets.
You could pick something completely random, yet memorable. One way of doing this is to ask 3 friends to give you a random word, and then go from there!
Spotify has a free business name generator if you are stuck for ideas:
Spotify Free Business Name Generator
You do NOT want to do the following:
Avoid using words that are hard to spell.
Don't use crazy weird spellings as it will make you harder to find online, and you will need to keep on spelling your website address out so people know you've put a stupid spelling in there!
Stay away from hyphens! It's difficult to tell people what your website is if you have to say 'hyphen' after every word.
Don't make your business name really long. Anything up to about 12 letters is fine.
You have a Shortlist. Now what next?
There is a really helpful website called namechk.com. All you need to do is put your shortlisted business names into their search engine, and they will tell you if your name is being used as a website, or is already being used on social media. If any of your ideas are taken by a domain, and all the biggest social media platforms, you need to cross it off your list.
Now you have seen on namechk.com if the domain name you want is being used or not, go to GoDaddy.com to find out how much it will cost. When I was picking a name for this blog, I had a few genius ideas that I got really excited about. When I went to check if they were available, they were, but they would have cost me thousands of pounds!
If the domain you want is free, you don't have to sell a child to pay for it, and the social media handles are also available, you need to snap it up as quickly as possible. Do this before you start announcing your new craft business name to the world. The domains are usually cheaper if bought for 2 years. You would also be best looking at any variations of your domain name and consider buying those as well, for example, you may want .com, but also buy .co.uk, .net, and .blog. I have been caught out by this in the past. My very first website was selling charm jewellery, and it was called Charmed by Allison. I bought .co.uk. In hindsight, I should never have put my name in it because my name as 2 'L's in Allison and EVERYBODY spells my name wrong for a start. A few months into my business, a woman in America bought charmedbyalison.com then proceeded to copy most of my website! I was fuming!! She also bought charmedbyallison.com which I should have bought in the first place.
What is your business name? Have you seen any funny ones about that you would care to share? Let me know in the comments below!