If you are wanting to start a craft business in the UK, there are certain legal steps you need to take. This is the same no matter what type of business you want to start.
Sole Trader or Limited Company?
Firstly, you need to register as self employed. It is easy to do, but you need to decide if you are going to operate as a sole trader or a limited company.
Being a sole trader means you run your business as an individual, meaning you are solely responsible for it. The majority of craft businesses are run by sole traders as it is the simplest business structure.
A limited company can also be run by just one person. The company needs to be registered at Companies House before anything else can be done.
The main difference between a sole trader and a limited company is that as a sole trader you have unlimited liability. This means, if your business gets into trouble, as a sole trader, you are personally liable for any debts. A limited company, however, only has limited liability so wouldn't affect their personal finances.
You are still able to claim Working Tax Credits (if you meet the eligibility requirements) as both a sole trader and a director of a limited company.
More information on Working Tax Credits
Once you have decided on becoming a sole trader or limited company, I would suggest deciding on your business name next, if you haven't already done so. You need a business name ready for when you register at Companies House anyway.
Your next step, before you register as self employed, is to sign up to Government Gateway. This is the website you use to register for online services provided by the UK Government. I will warn you now, this is the pain in the arse part of the whole process and it drove me MAD trying to register due to codes and passwords! You need your Gateway password to be able to do anything important through any of the online Government services.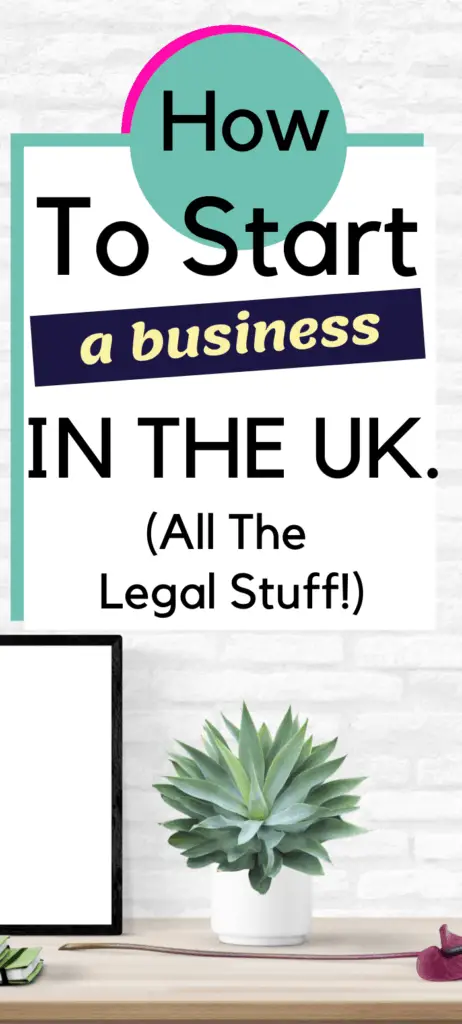 Sole Trader Info.
As a sole trader, you need to register with www.gov.uk for self assessment, and you have to file a tax return every year, even if you don't make enough to pay tax. This isn't as scary as it sounds if you stay organised throughout the year. This is easier said than done. I am the worst culprit for not keeping up with my monthly accounts.
You need to keep records of your business sales and expenses. This information is needed for when you fill out your self assessment. You need to be able to account for everything you spend through your business account to prove it is a business expense. It is essential you get receipts for everything you spend.
Accounts is definitely my least favourite part of running a business. Every year I punch myself in the head for not doing my accounts monthly, and every year I promise myself that I will block one afternoon a month in my diary to sort my expenses out. I promise I will start properly next year!!
You only need to register for VAT if your turnover is over £85,000.
Limited Company Info.
If you are setting up as a limited company, you need to register your company at Companies House. To register online, it will cost you £12. If you register by post, it will cost you £40. There are a number of forms you need to fill in here for you to become a limited company.
You then need to register your company with HM Revenue and Customs. This has to be done within 12 weeks of you starting to trade.
Setting yourself up as self employed might sound daunting to some people, but if you are serious about making a go of your business it's the right thing to do. It can be done in under an hour. I had a real feeling of excitement when i registered as self employed as I was now an official small business, and was ready to find my place in the world!